2019…..let's be havin' you!!!!!
My radiotherapy all went to plan and finished on December 17th as scheduled.  Adrian helped me mark the occasion by arranging for our neighbours to look after the boys for a few hours and we headed out for a bite to eat and celebratory drink.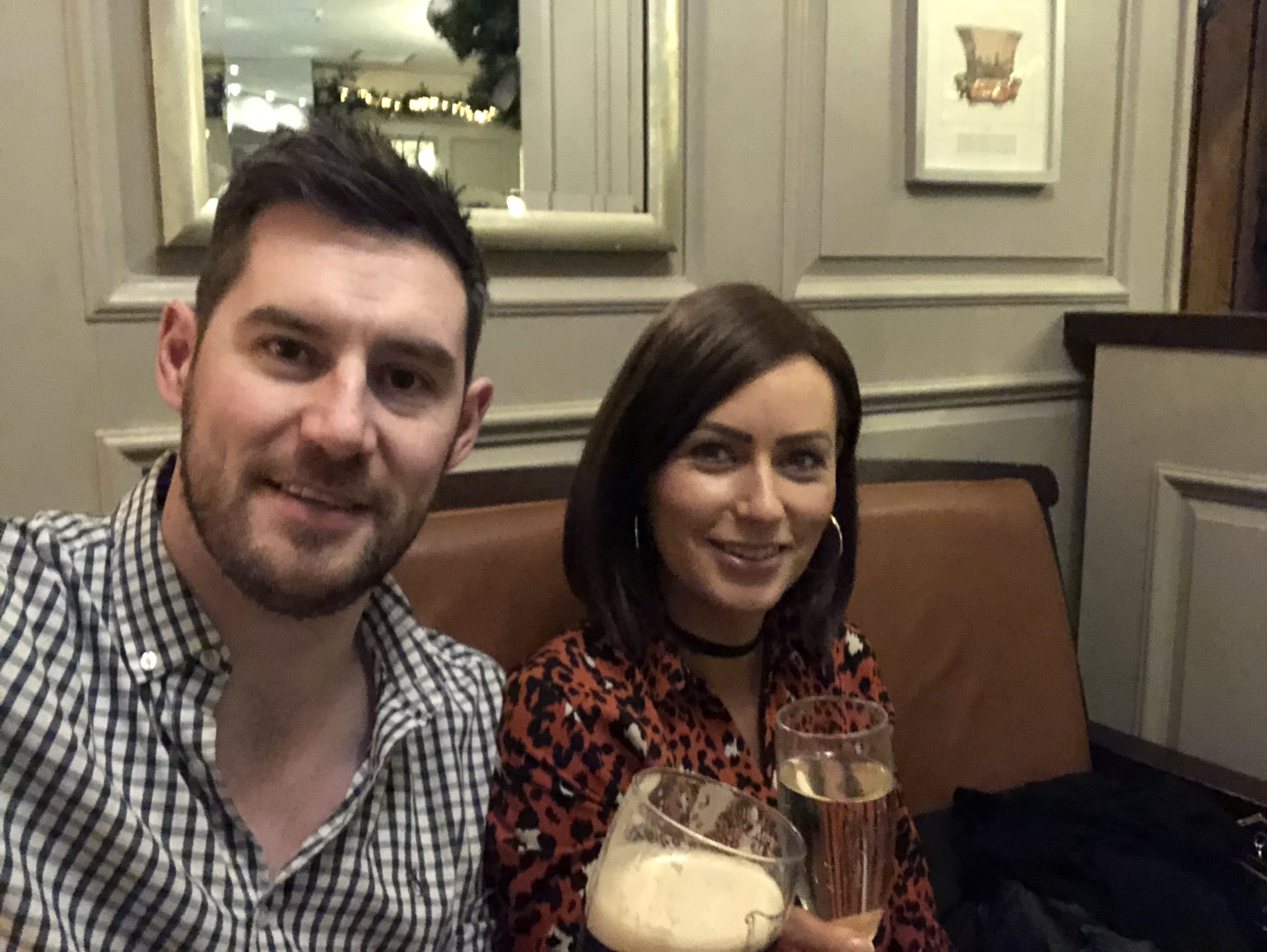 It was a lovely end to a busy few weeks of Radiotherapy, Christmas shopping, college and 3 school plays in 2 days -where I had a very bad mammy guilt moment and forgot to record Alecs starring line as Joseph "We will call him Jesus" (Oops, sorry honey!!)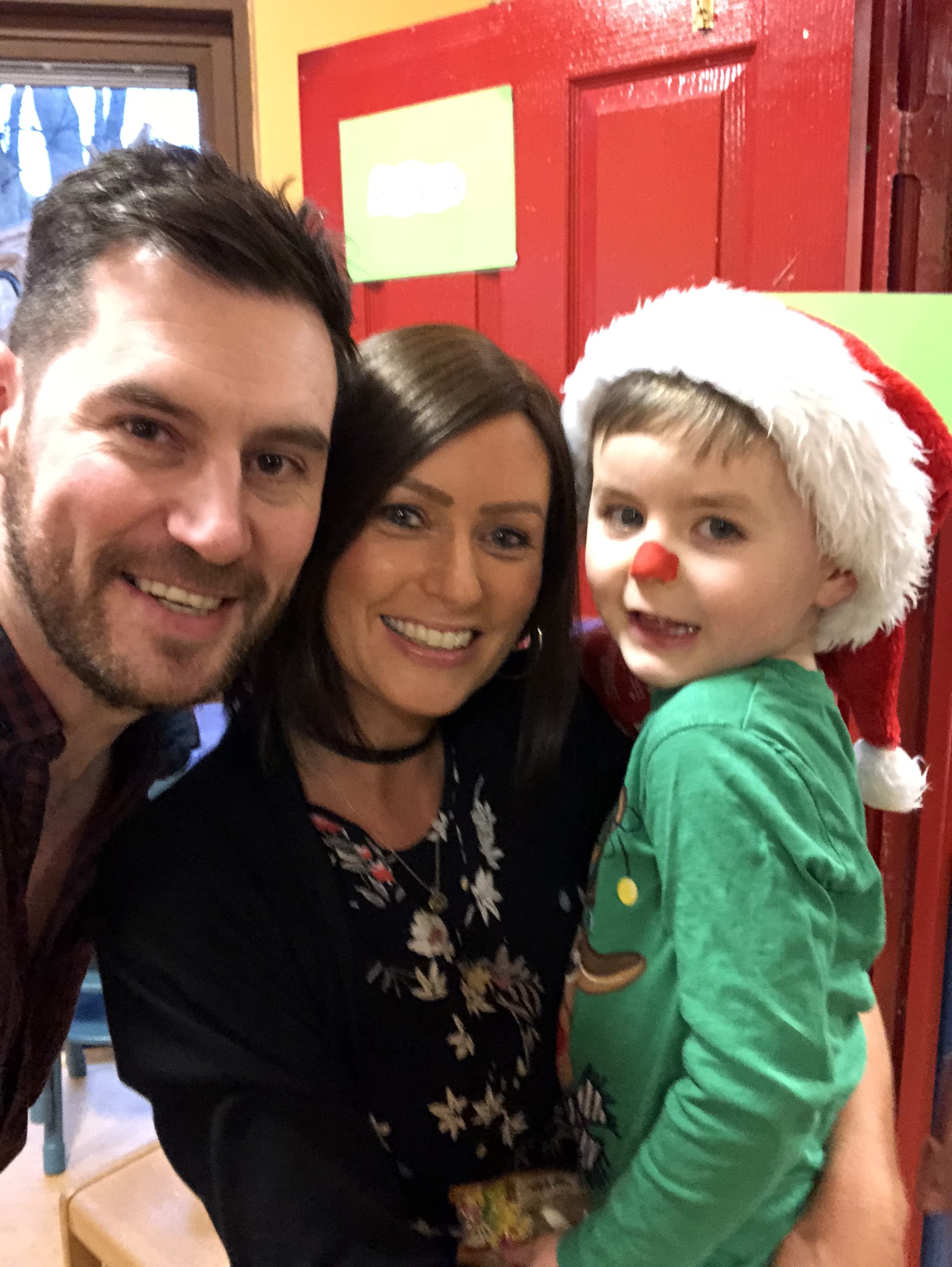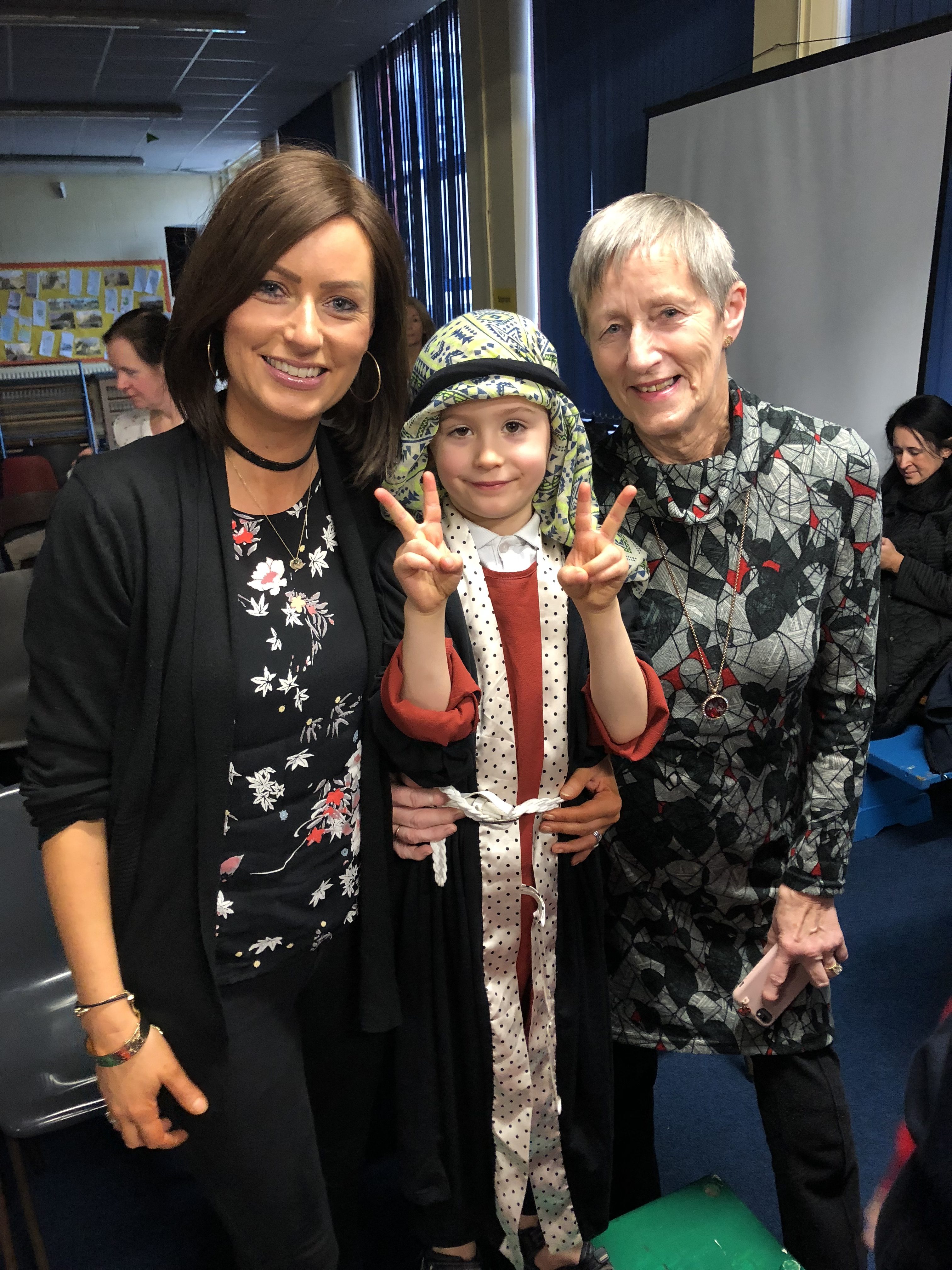 After a lovely Christmas and New Year with family (Thurles for Christmas and Ballymena to ring in the New Year) it's that time of year again where we all set out our best intentions for the coming year – this is the year I'm going to do x, y and z.   The last 9 months have given me a greater determination than ever to stick to my goals this year so here's hoping!
Self-development is one which is important to me and with that in mind I'll be keeping this post short and sweet as I have college assignments and a fast approaching deadline lurking over me for my Mental Health and Wellbeing Coaching diploma.   I'm really enjoying this course, as with the Leadership and Executive coaching course the content is so interesting and relevant and it's great to be doing some practical coaching again.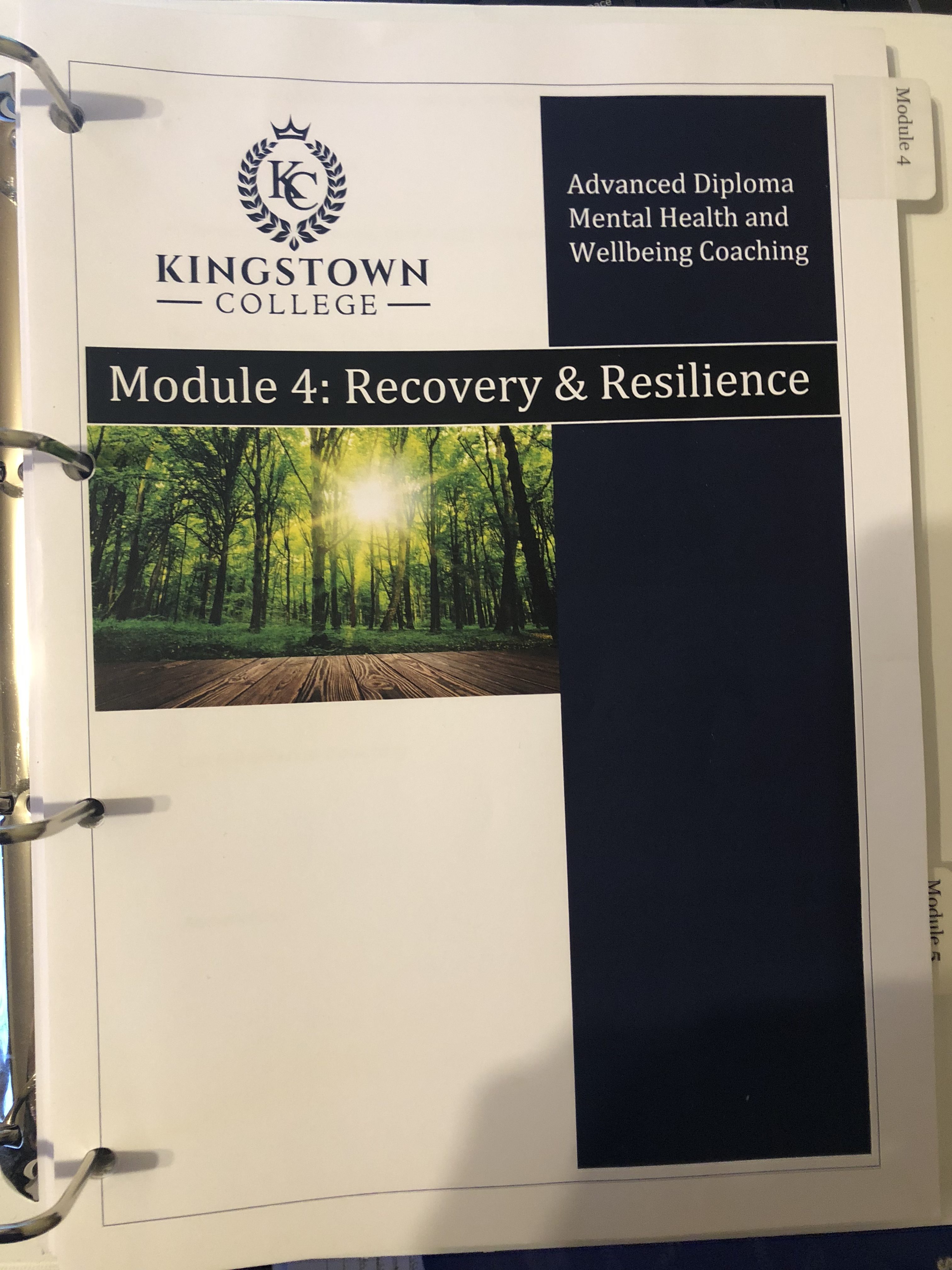 My main focus for this year though, unsurprisingly is around my health and wellbeing.  While I tried to keep up a certain level of exercise throughout my treatment my fitness level has definitely been affected and my body is slower.  Although I was doing plenty of walking with hills and steps, it had been a long time since I'd been out for a run so I decided to start from scratch with the couch to 5k.  I reckoned it would be better motivation to start slowly and build up to the 5K again than feeling demoralised by attempting 5k and not managing 1k!!!! I had thought I'd end up skipping the first few runs because they were too easy but oh no – I definitely needed to start from scratch again!!! I'm using the "5K Runner" app which I've used before and found good.  I'm 3 weeks in and only half way there but it's going well so far!
I've been trying to "run" every second day with a short kettle bells ab work out and on alternative days I've been doing "Yoga Burn" DVDs (a series of 45 minute workouts with fast passed yoga poses to increase metabolism).
I've never really been an unhealthy eater but there was definitely room for improvement! The last few weeks I've been trying out some new recipes (most from Roz Purcells "Half Hour Hero" book), increasing my intake of fish and vegetables and generally just trying to eat a little healthier.
My final goal for now is to get on top of my sleep issues.  I was taking Xanax throughout my treatment, it never really worked for me but I was still afraid to stop taking it in case I was even worse without it.  I started on my hormone tablets (Tamoxifen) at the start of January so on my first night taking these I stopped taking the Xanax and started a new routine of going to bed earlier and reading for an hour or so before trying to sleep. I got a lovely new Kindle for Christmas which has been great (thanks Maria!)
I was a little worried about how this would work as the Tamoxifen can affect your sleep but while I'm still a long way off being a good sleeper, I have noticed an improvement (if only Alec would stop waking me in the middle of the night!!!).  I had always talked about going to bed earlier but never really managed it, I always used the excuse that once the boys were in bed this was the only time I had to sit and relax.  When I thought about it more though,– Adrian and myself would generally just end up flicking through stations, trying to find something to watch, regularly watching something just for the sake of it.  We were both often on our laptops or phones at the same time so it wasn't quality time.  Now that I'm getting to bed earlier I find I'm more relaxed when it comes to trying to get to sleep.
This has come with an added bonus – watching TV is when I am worst for eating junk food – it's pure habit but even if I know I can't be hungry as soon as I sit in front of the tv I have to have some snacks.  Now that I'm going to bed instead, I'm no longer eating junk – so win win! (during the week anyway – we all deserve to go a little wild and stay up past 10.00 at the weekend, lol).
I had an appointment with my Radiotherapist this week and he is happy with how my skin has heeled (it gets pretty irritated and itchy in the final two weeks of treatment and for a week or so after treatment but mine was fine after that) and said he doesn't need to see me again.  While my energy levels probably won't be back to normal for a year or so he told me the worst of the fatigue should have passed in 2-3 months but for now my new bedtime routine is helping me manage the fatigue.
Now I just need to focus on turning my new routines into sustainable habits that make it past January!!
So, the final stage of my treatment is the hormone therapy.  I started on Tamoxifen after meeting with my Oncologist on January 3rd.  My breast cancer was oestrogen receptor positive (ER-Positive) which means my cancer was relying on oestrogen to grow.  Tamoxifen is a hormonal therapy drug that blocks the oestrogen from reaching the cancer cells.  This means if my cancer was to return while I'm on Tamoxifen, it would cause it to grow more slowly or stop growing altogether.
As with most medications Tamoxifen comes with a lovely long list of possible side effects, most common being hot flushes, leg cramps, discharge, itching, hair thinning, weight gain and the list goes on and on.  These side effects vary so much from one person to the next that really it was just a matter of seeing how my body reacted.  The tablets basically bring on symptoms of menopause but you can still get periods and it is still possible to get pregnant (which is advised against as the tablets will harm the developing baby).  So – periods, risk of pregnancy and menopause all in one – yay – what more would a girl want!!!
In all seriousness though, if these little tablets help prevent the return of my cancer then I'm more than happy to take them. I was told that there are many different brands of the drug so it could be a matter of trial and error in finding the one that suited me best.  For anyone who is dreading starting on these tablets like I was they are all only "possible" side effects – I know it's only been 3 weeks but thankfully so far I'm doing well with hardly any side effects.  So the lesson for me is – stop worrying about what "might" happen!
Another side effect of Tamoxifen is it can increase the risk of Cancer of the womb which is what mum had.  Because of this I will receive an annual pelvic scan as well as my annual mammogram.  This is a great reassurance as I know I'm on their radar just incase!
Have I mentioned before that I have the best sister in the world? Well I do!!! She made up a fab hamper for me to mark the end of my Radiotherapy with Prosecco (and a cooler that doesn't need ice), false tan, chocolate, false eye lashes, a journal (which I'm using as a gratitude journal at the moment), a "Cancer…been there, beat that" keyring and a framed photo of me on Killiney hill with the inspirational quote:
"Remember you are braver than you believe, stronger than you seem and smarter than you think".  Thanks sis, love you!!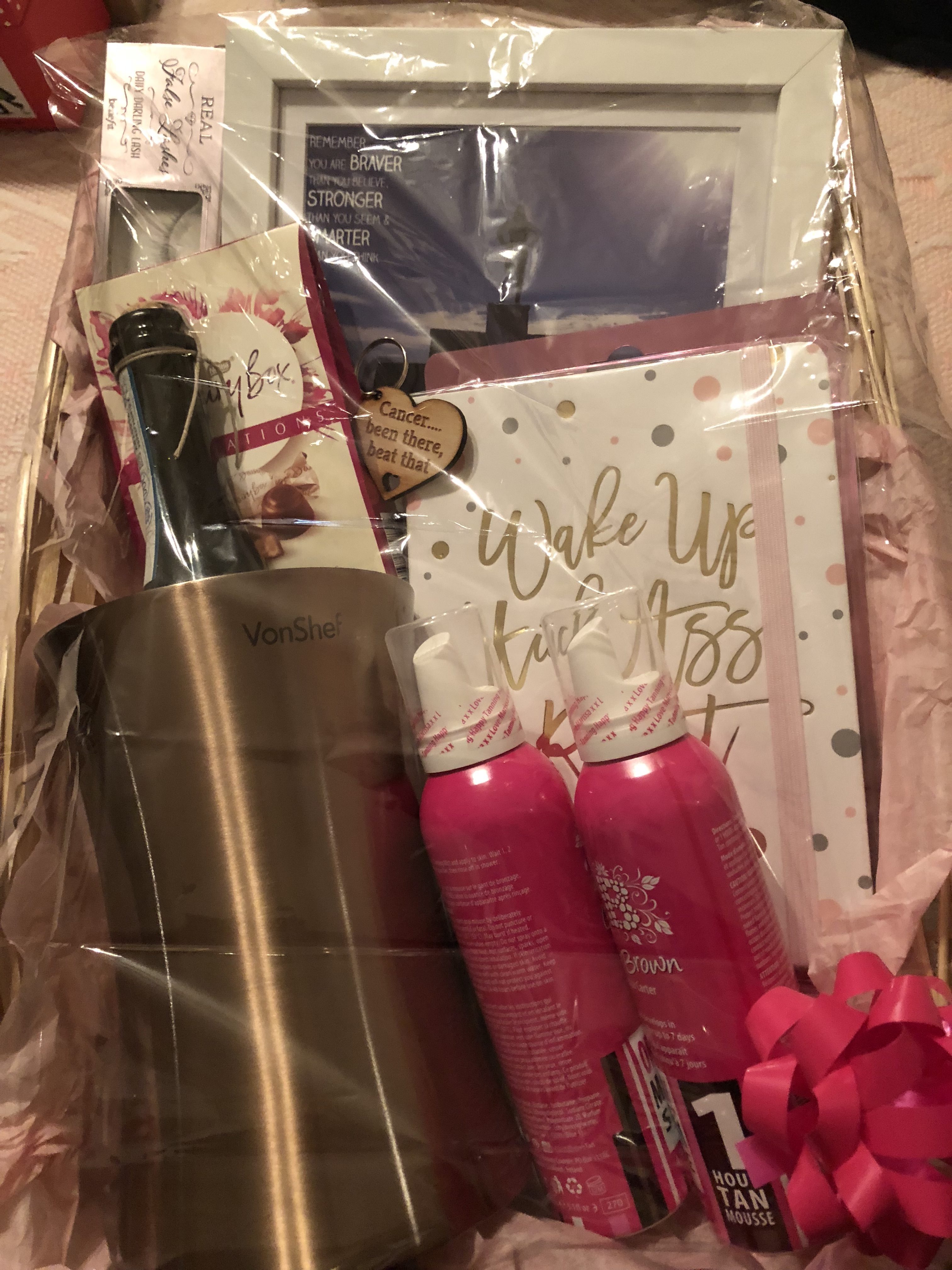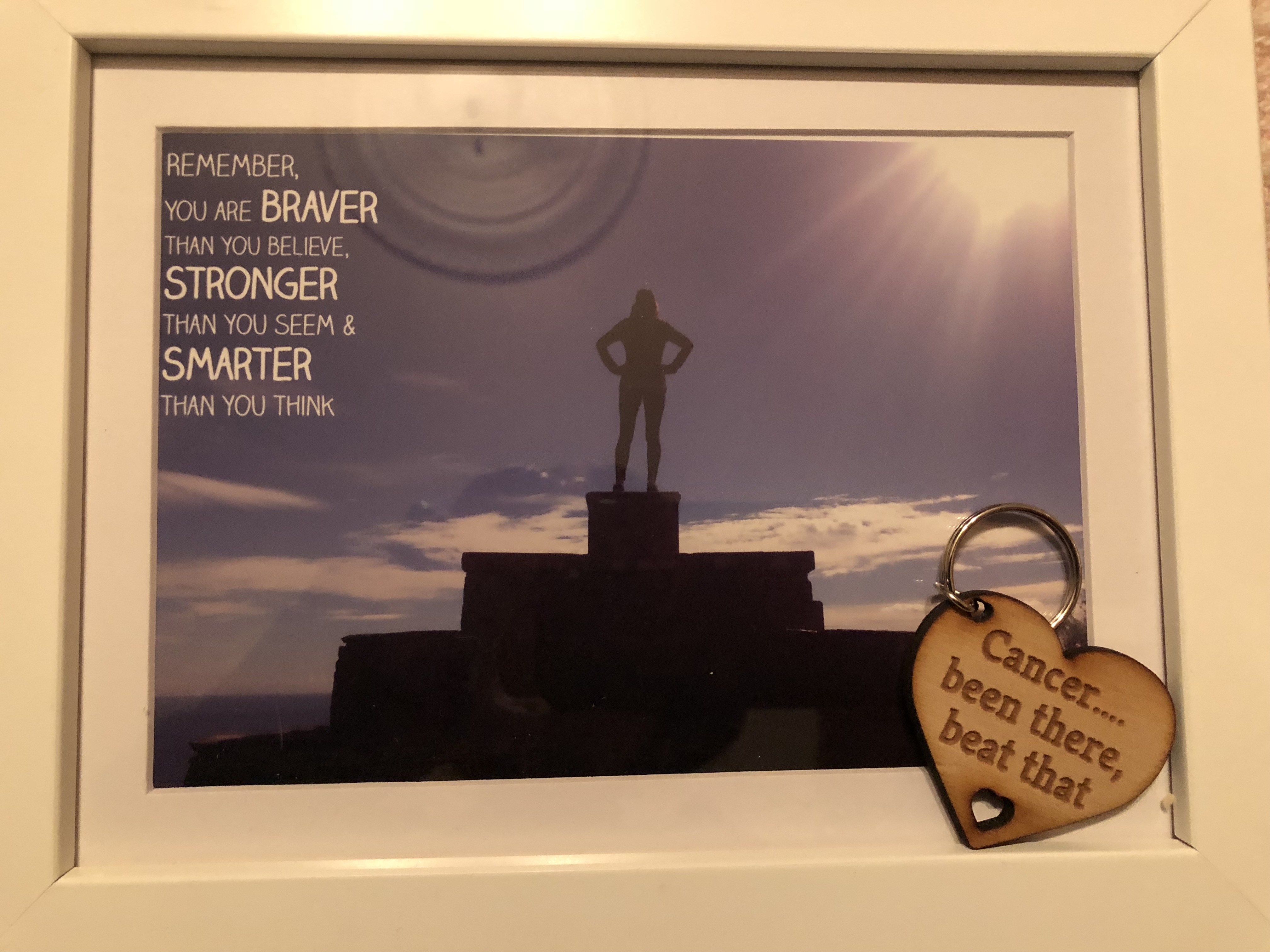 The eyelashes in Marias hamper were lovely ones from Benefit but if you're looking for a cheaper alternative I really like "i.Envy Au Naturale 01" by Kiss (from Pennys) – at only €3.50 a pop they're really good value and I found the style and length really natural on.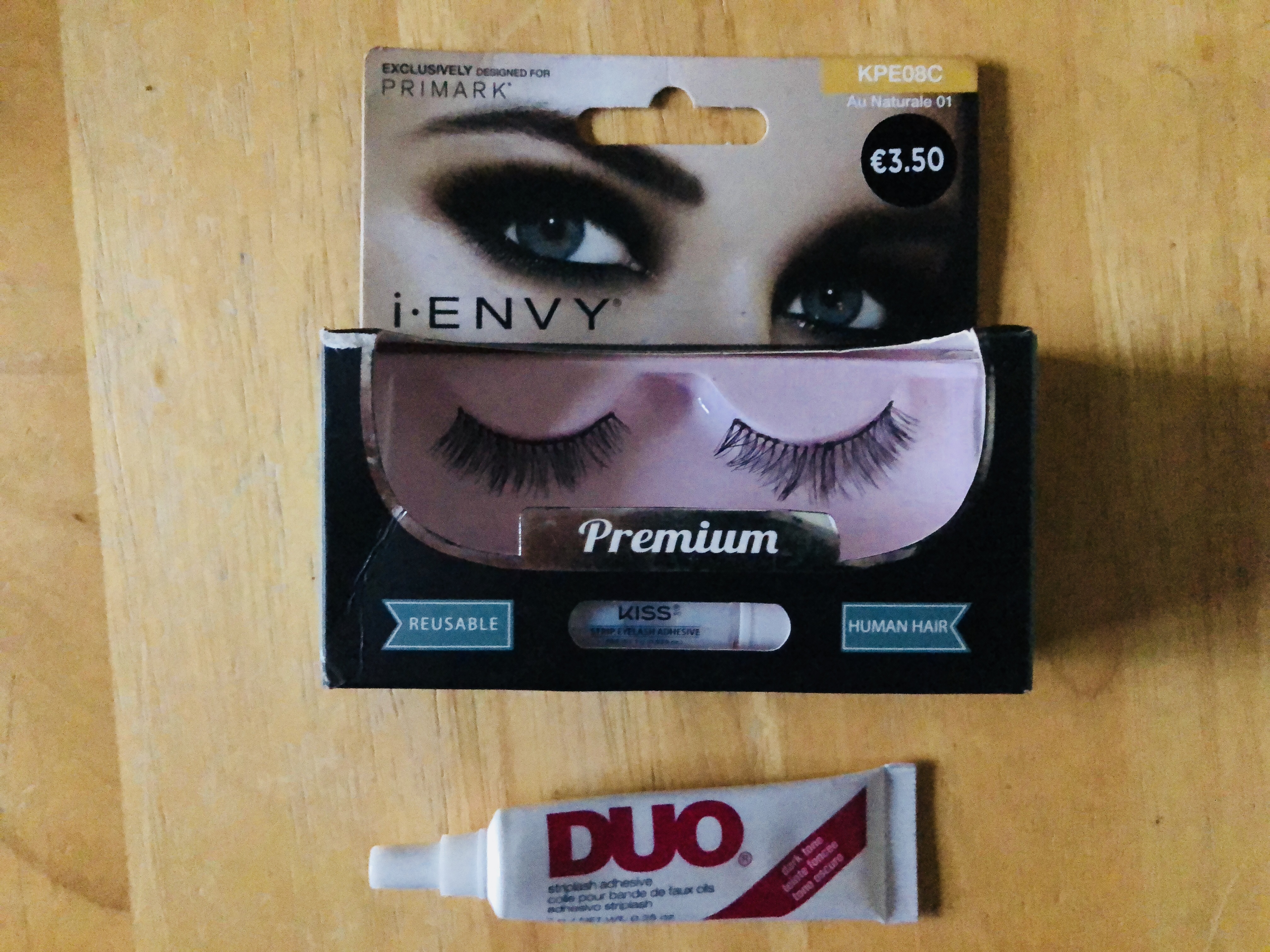 I used "Duo" eyelash glue, which I also got in Pennys and which really impressed me by keeping my eyelashes in place until the following morning when I was too "tired" after a recent night out with a friend to take my makeup off going to bed (yes Claire, I'm talking about you and your bad influence, lol!!). Great night, crap following day!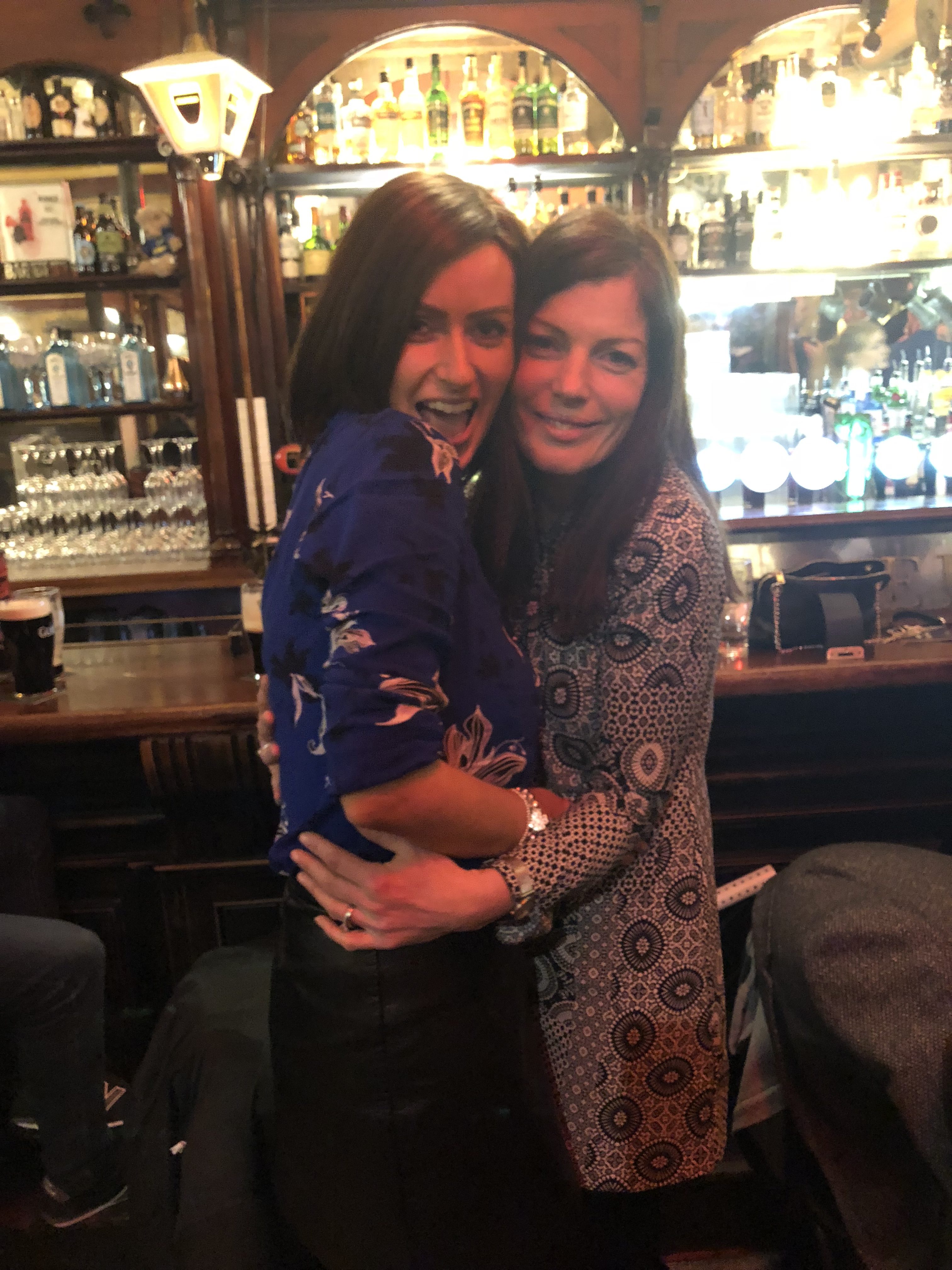 The good news on the eye lash front is that mine are now growing back, Yay! Three weeks ago, I had 2-3 stragglers on each eye but now I have a full line of lashes (with a little gap on the lower right lash line).  They're still very short and stumpy but making good progress.  I'm continuing to apply my homemade serum (castor oil, aloe vera and vitamin E).  I have no idea if it is speeding the growth of the lashes or not but I reckon it can't be doing them any harm!
One thing I've realised in the last year is the importance of making the most of time with family and friends.  Part of my "new me" includes making the most of the weekends with my boys and getting out and about for some family adventure (or even just a coffee and bun treat).  At the age they're at it doesn't take a lot for them to have "the best day ever" but the memories last a life time! So far we've done the Giants Causeway, Glendalough, Killiney Hill and Powercourt Waterfall.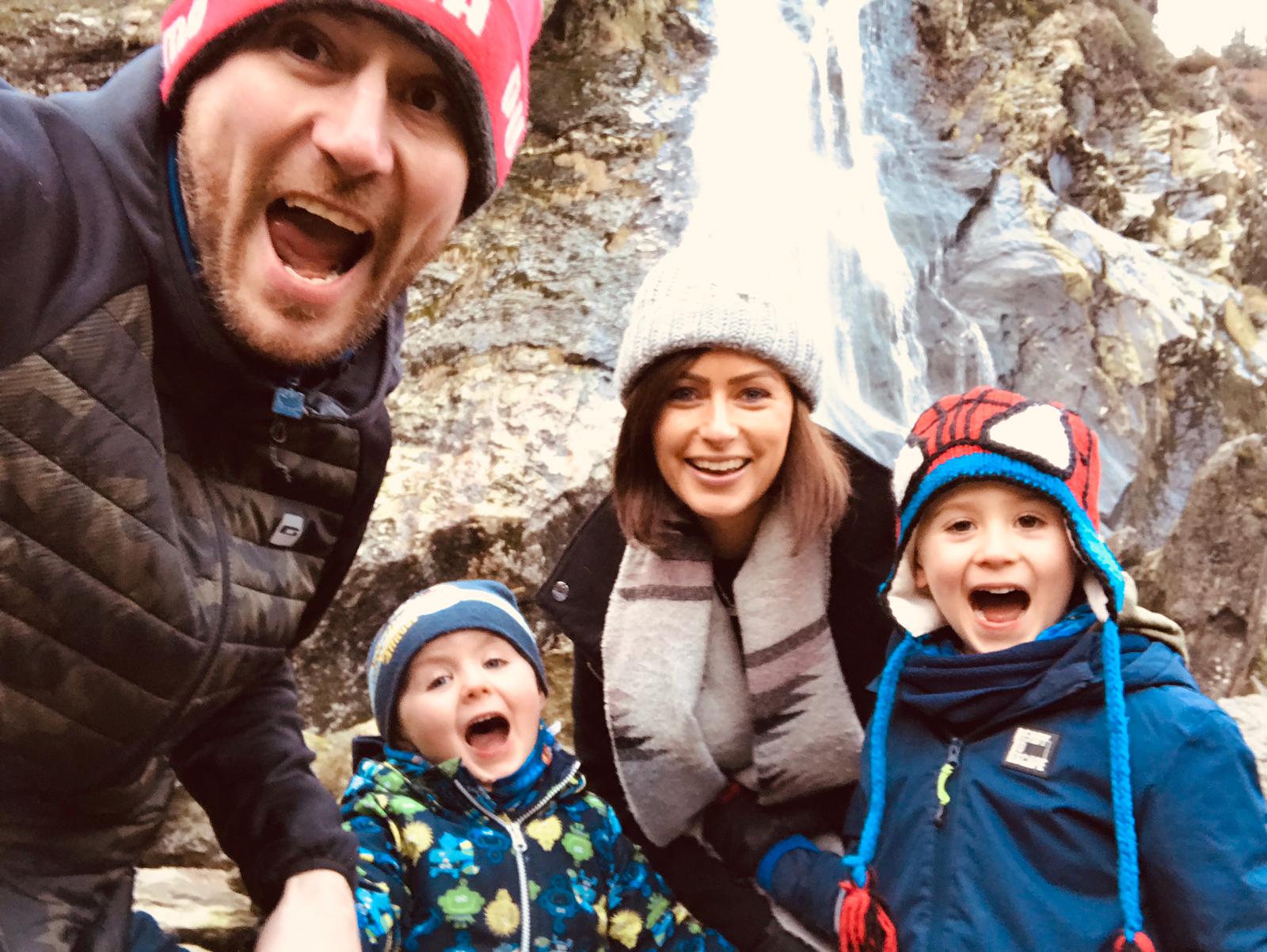 #Making it count! xx