At over a week and a half since my last chemo treatment I'm later than usual with this update.  To be honest it's been a challenging couple of weeks and I just haven't had the energy or brain power to write anything.  We've had a busy few weeks – Adrian had a lot of job interviews and we've been awake a lot with the boys – we've had a week of dodgy stomachs followed by a week of bed wetting accidents and we're now into our 2nd week of Aaron coughing through the night.  And somewhere in the middle of all that I finished my last round of chemo last Tuesday! Yay!!!!!
It's great knowing the chemo is done but lack of sleep and tiredness can be so draining and mood altering that at a time I feel I should be celebrating I'm consumed with mixed feelings.  I've found myself on a bit of an emotional roller-coaster the last week or so, more so than at any other stage of my treatment and I've found that tough.  The good news is, while I'm still totally knackered, I'm starting to feel more like myself again.
I'm so relieved and feel so blessed to have gotten through my chemo journey with only minor complaints.  It didn't consume my life like I had initially feared.  Thankfully, while the boys know I've been in and out to the doctor and getting medicine to make me better, they haven't had to tiptoe around me because I'm sick – their daily routine has stayed the same and life has been able to continue fairly normally which has been great.
Now that my chemo is over I've found myself thinking more about the next steps – 20 rounds of Radium is next and I find out next week whether they will be before or after Christmas.  I know these will really zap my energy and the after effects will leave me feeling fatigued for months after treatment but I'm prepared for that and ok with it.  The part I've been dreading from the outset has been what will follow that.
As my Cancer was hormone receptor positive (meaning Oestrogen was helping the cancer grow) very soon I will start 5 years of hormone tablets to block my Oestrogen levels, amongst other side effects this will bring about menopausal symptoms.  I hate that at a time when I am supposedly "better" and finished my treatment these tablets are likely to cause weight gain, acne, hot flushes (which have already started – I've needed to change my top during the night every night this week), increased facial hair (I have enough already thanks!!!), lower my energy levels and top of my fear list – affect my mood! Adrian can't wait (lol), we joke about me being a fat, hairy, spotty, sweaty, moody, still slightly bald mess!! (for better or worse!!!)
But on a more serious note, I have experienced my change in mood the first few days after each chemo session when I've felt more irritable than usual and I hate the thought of not being in control of my emotions.  I know it's so silly worrying about "what might be" but it's hard not to let these thoughts creep in and egged on by my lack of sleep this is the direction my mind was wandering in last week.
The boys haven't helped with my sleep but they're not totally to blame – I'm still really struggling with it myself and lying awake when everyone else is sleeping.  You know you've hit a low when you send your son to school wearing two pairs of underpants because, in a fatigue induced fog, you put one pair on over another (Sorry Alec – that's what you get for not dressing yourself though!!!).
I finally gave in last week and asked for sleeping tablets.  I was told to start off with a half one 1st to see how I got on, however the tablets were so small I found it hard to break one in half so I ended up taking a full one and went to bed expecting to drift into a blissful night of unconscious oblivion! Instead, however, I tossed and turned lying awake most of the night – arrrgggghhhhhh!!!!! I couldn't believe I still didn't manage to sleep and it really played with my head for a few days.  I had my first couch day since I started my treatment where I just lay around for the day and I hated the feeling so I decided to pick myself up, dust myself down and get myself going again.
Firstly – I decided to stop worrying about what "might happen" and focus on the present, I'll deal with the rest if and when I need to.  Next, I decided now was the time to create new habits / routines for myself. Adrian started a new job this week (the boys and myself are very proud of him!).  It's going to be a fun few weeks settling into a new routine but it's a perfect time to create some new habits.  Getting into a new more structured routine could be exactly what I need and could end up being the best thing for a good night's sleep so fingers crossed!
Exhausted or not we've still managed to fit a lot of fun into the last few weeks (especially the boys) thanks to my AMAZING friends and family! I am so grateful to everyone who has helped with the boys over the last few months.  Little breaks to recharge the batteries have been worth their weight in gold (for both myself and Adrian).
It seems so long ago now but the weekend after my 5th session the boys headed down to Tipp where Granny and Auntie Mia were on entertainment duty for the weekend! With a day of lashing rain on the Saturday this was no mean feat but they did an excellent job!!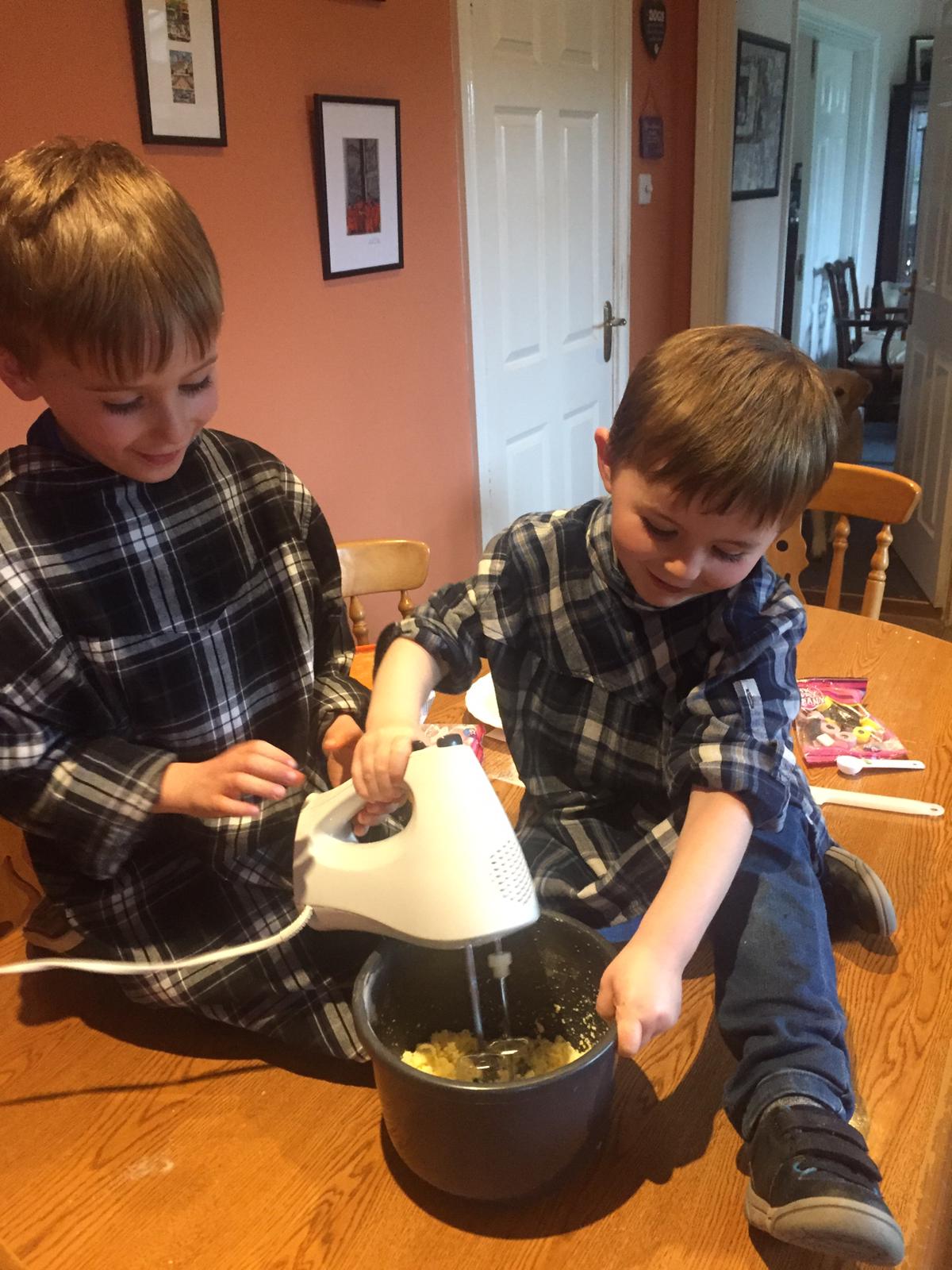 This allowed Mammy and daddy to have a much needed rest, a night at the cinema, a few nice walks and I even fit in a swim in the sea (after not being in the sea all summer, I wait until October to have a dip!!!)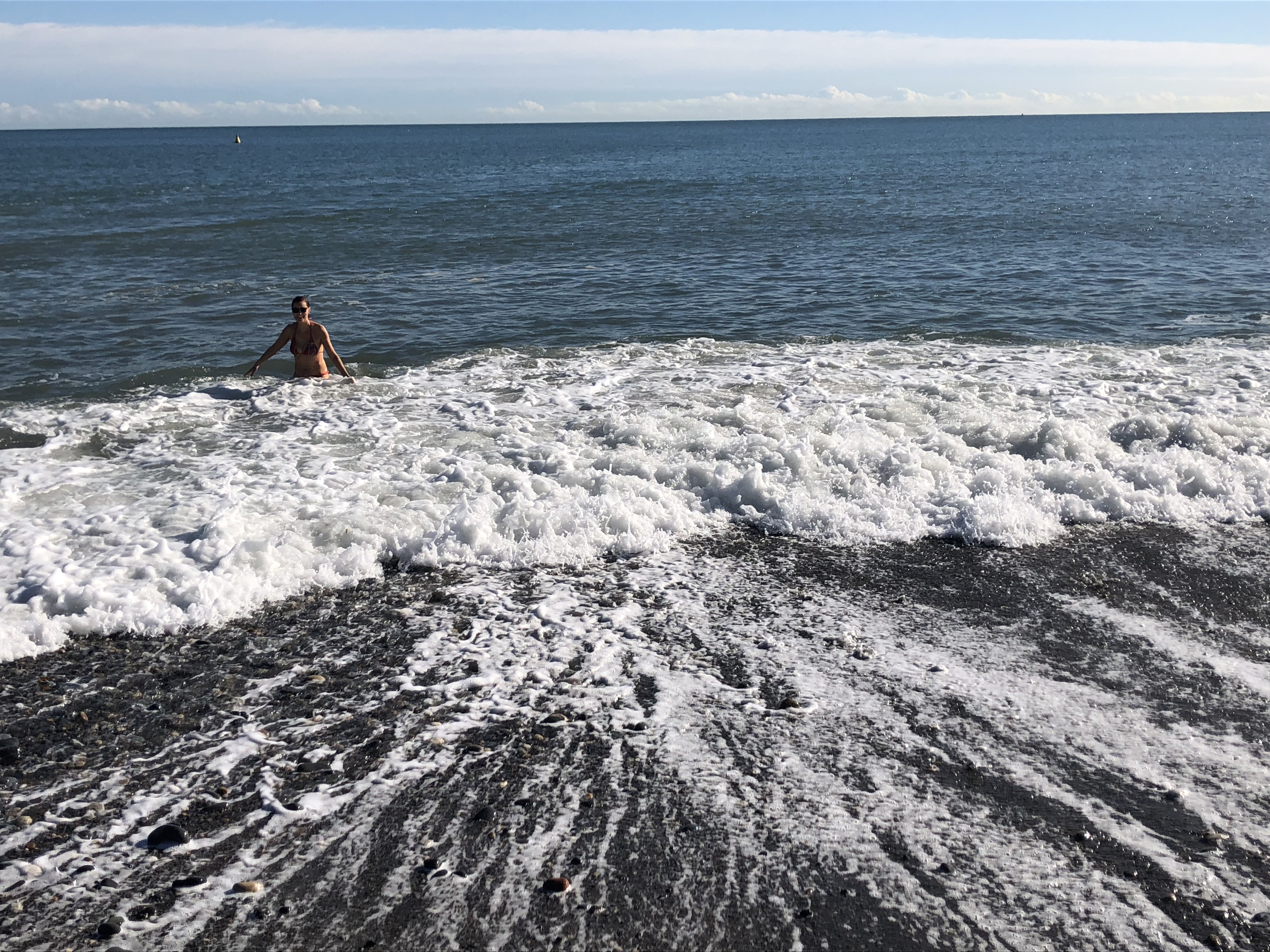 The following weekend we all headed up north for Grandad Martins birthday party. Adrian and myself were shattered and with four of us in the one room neither of us managed much sleep but we had a nice forest walk on Saturday afternoon to blow the cobwebs away before the birthday celebrations.  We all went out for a lovely meal and had a great night.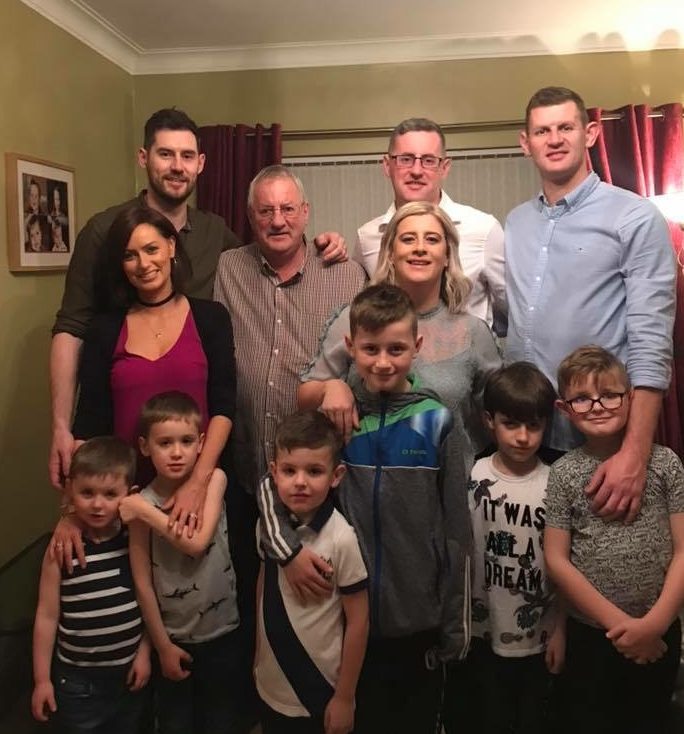 Weekend number 3 was the bank holiday and the last weekend before my final chemo session.  We had tickets for the Counting Crows and the boys headed back to down to Tipp to Granny and Grandads.  This meant Adrian and I had a night out without a 6am wakeup call and the boys had another fun filled weekend.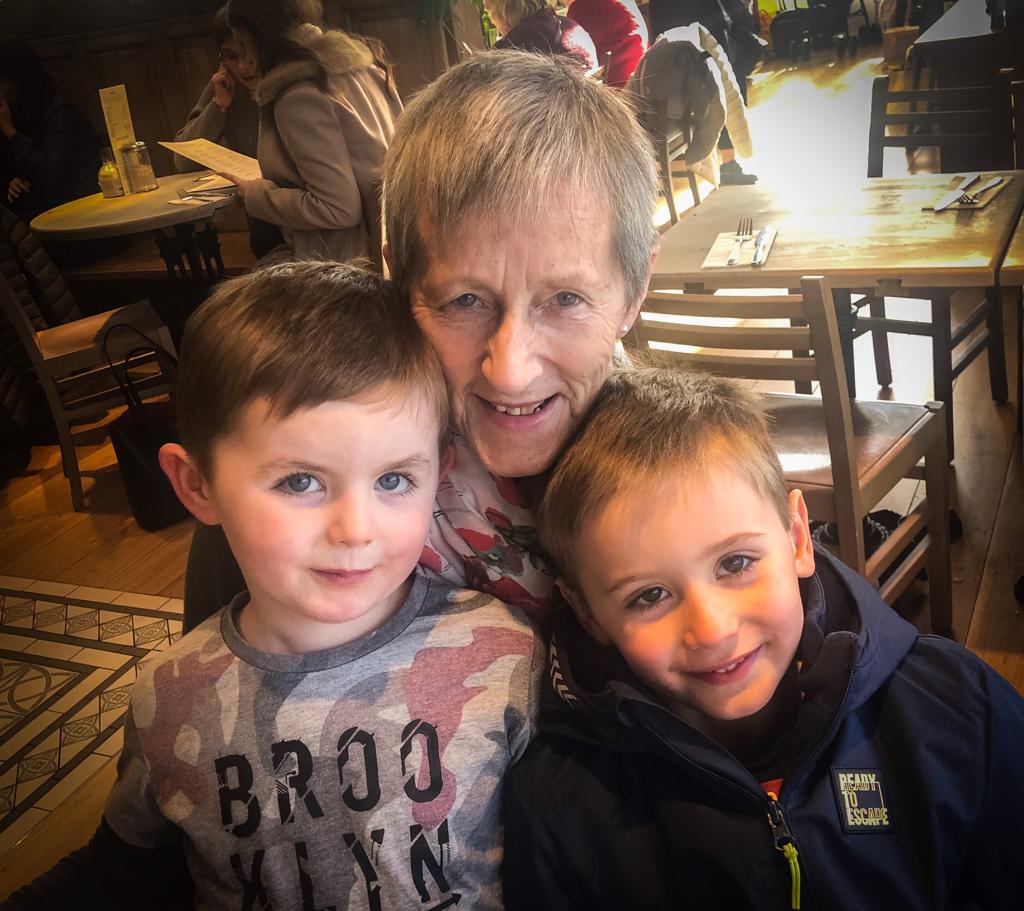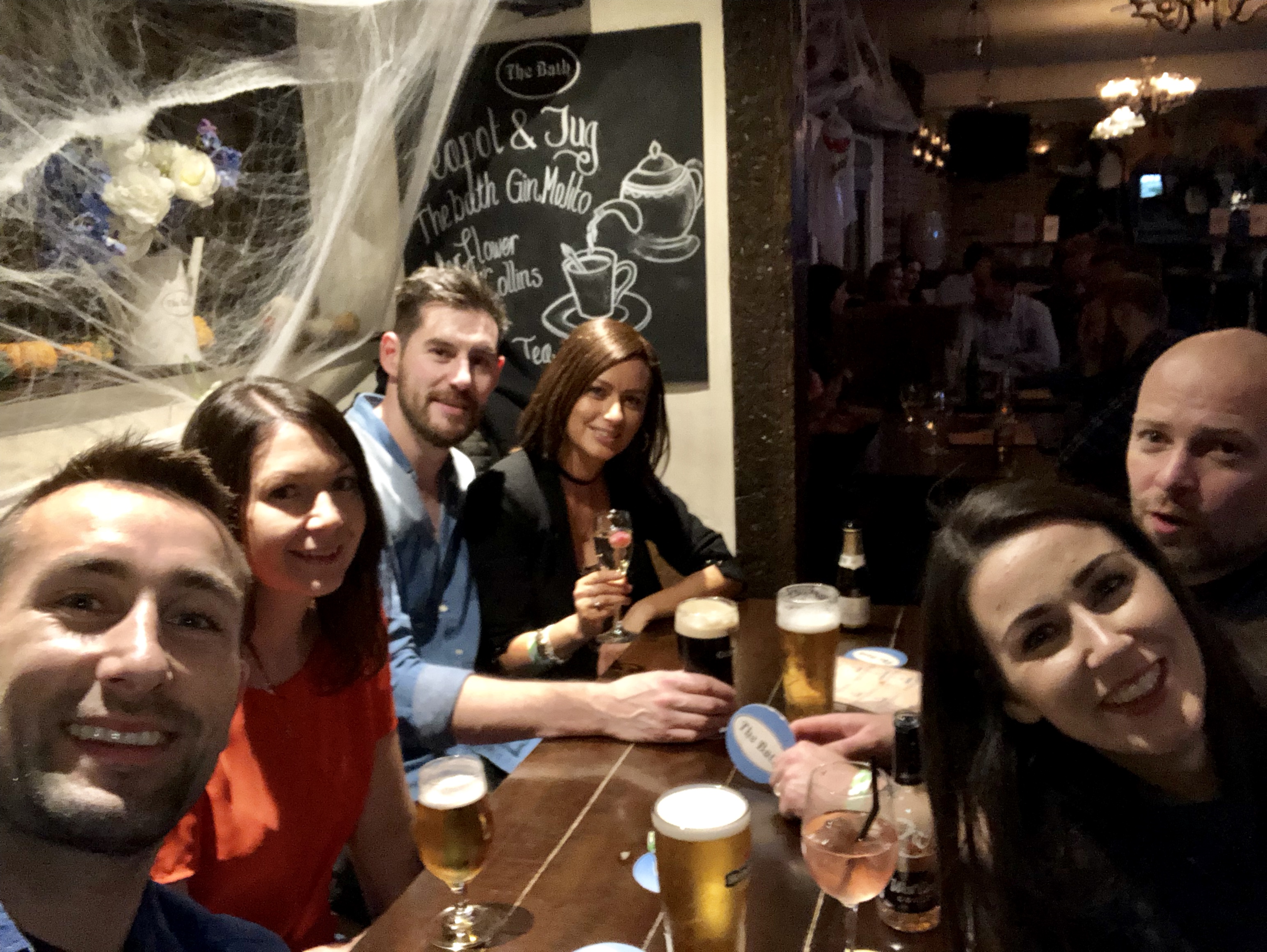 Mum and my fabulous cousin Mary brought the boys to the cinema and Marys gorgeous and talented daughter Katie kept them entertained for hours making loads of gorgeous arts and crafts.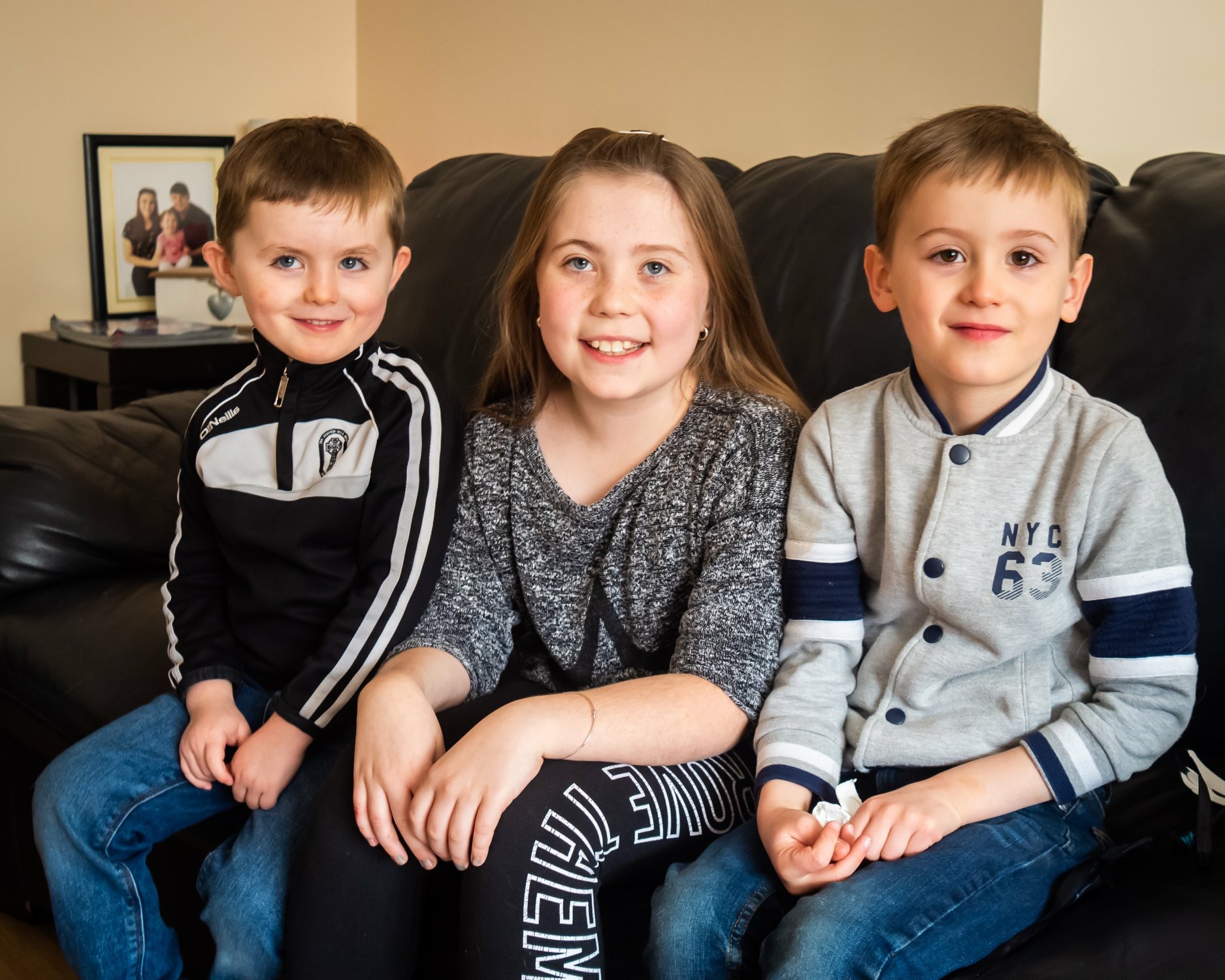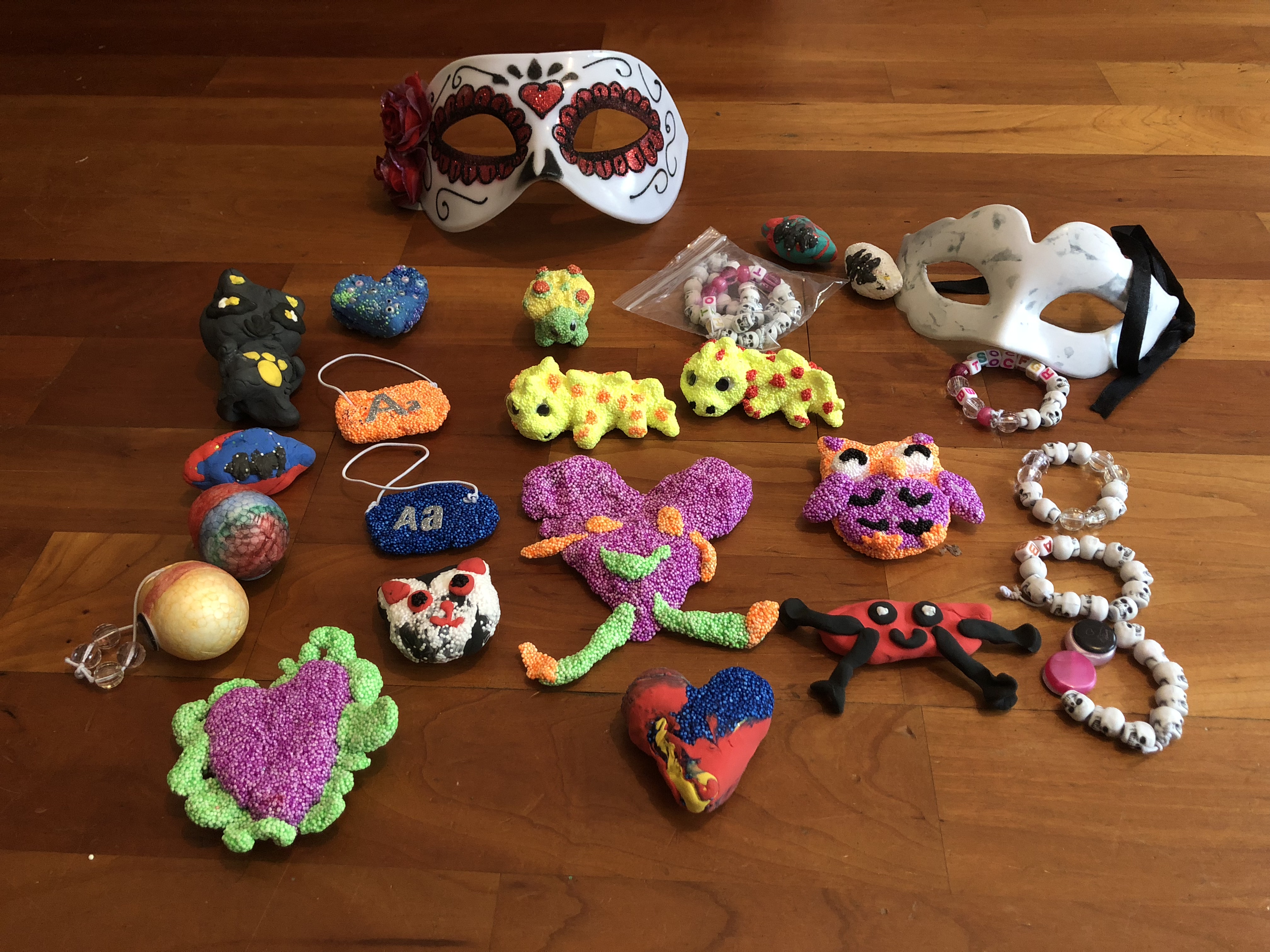 The day after my last chemo session was Halloween, the boys were all "paparazzied" out after a weekend with their Grandad so I didn't manage to get any decent photos but we had a fun night with a little trick or treating, fireworks and bonfire.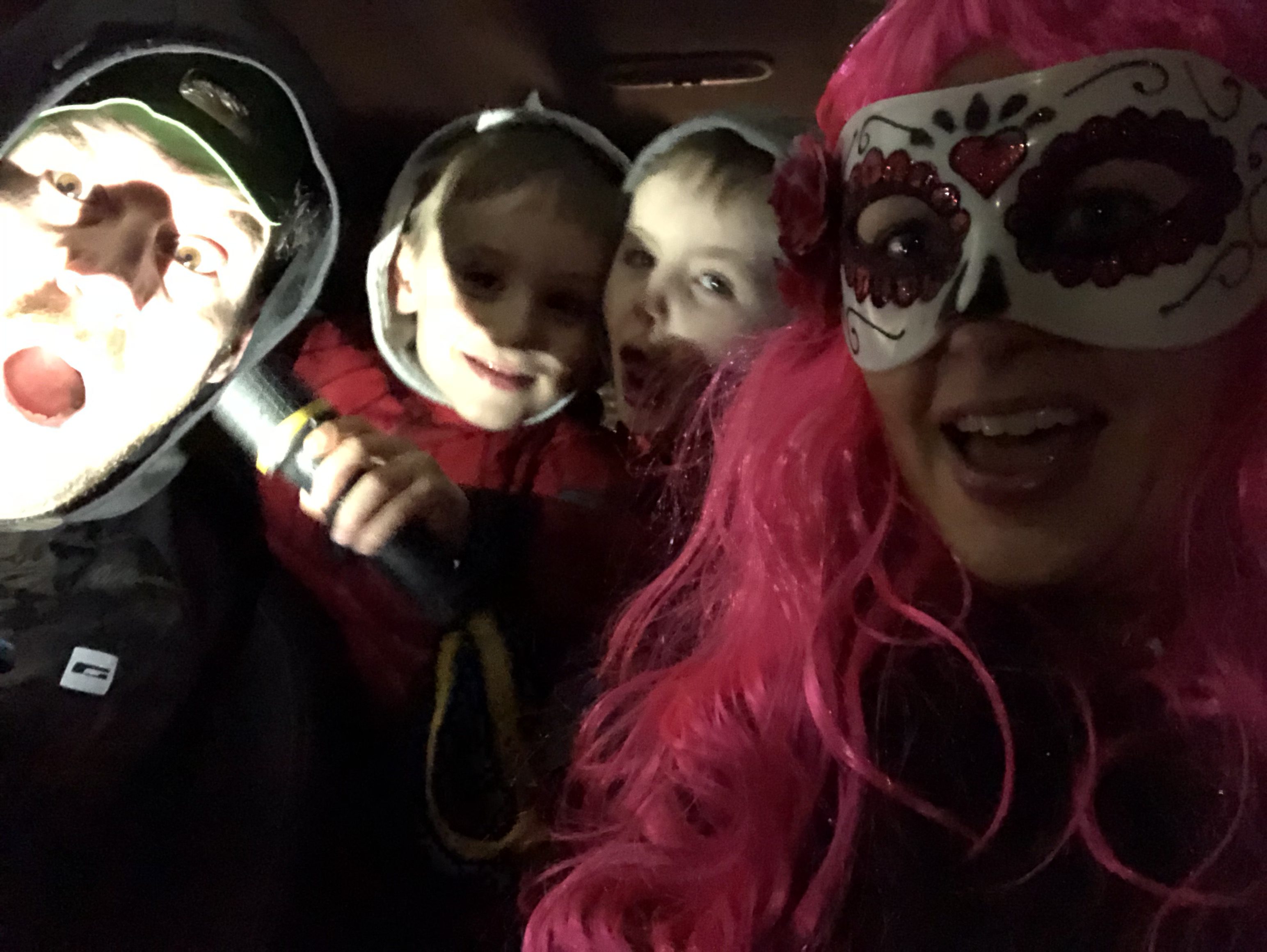 I've given up on clipping the front of my hair back to cover my bald patches.  With a little extra "shedding" each week I got to the stage about three weeks ago that I just didn't feel comfortable my "comb over" was doing the trick so I ended up buying a hair piece (which was thankfully covered by my health insurance).  Rather than a full wig, this clips on to the crown of my head (like clip in hair extensions) and gives me the coverage I need.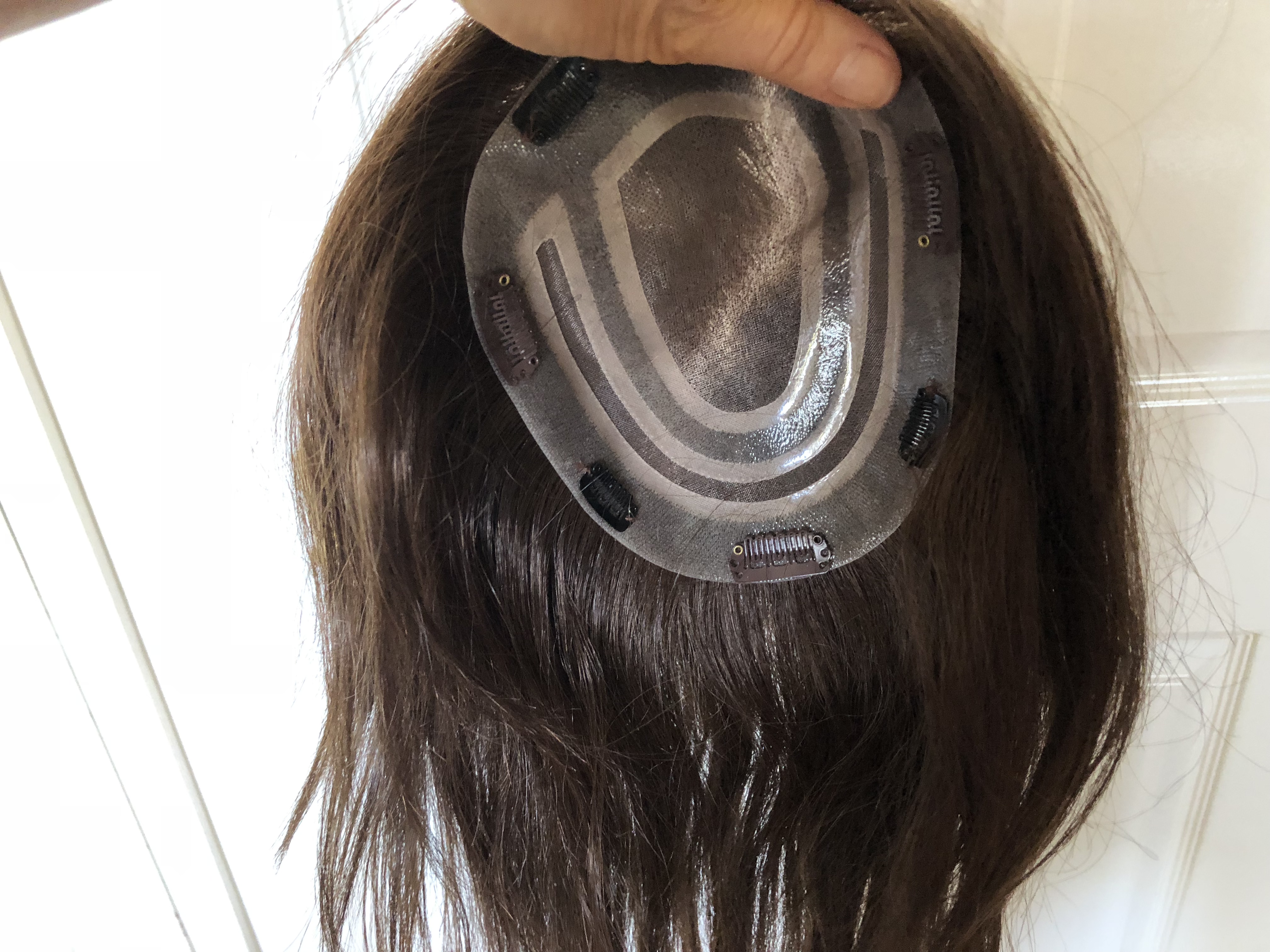 I still feel strange wearing it and feel that it looks obvious and fake but it does the job and has definitely helped me feel more comfortable when out and about. Hopefully I will get more confident in it with time because I'll be wearing it for a good while yet while my "new hair" grows in – it is great for covering the greys though!!!!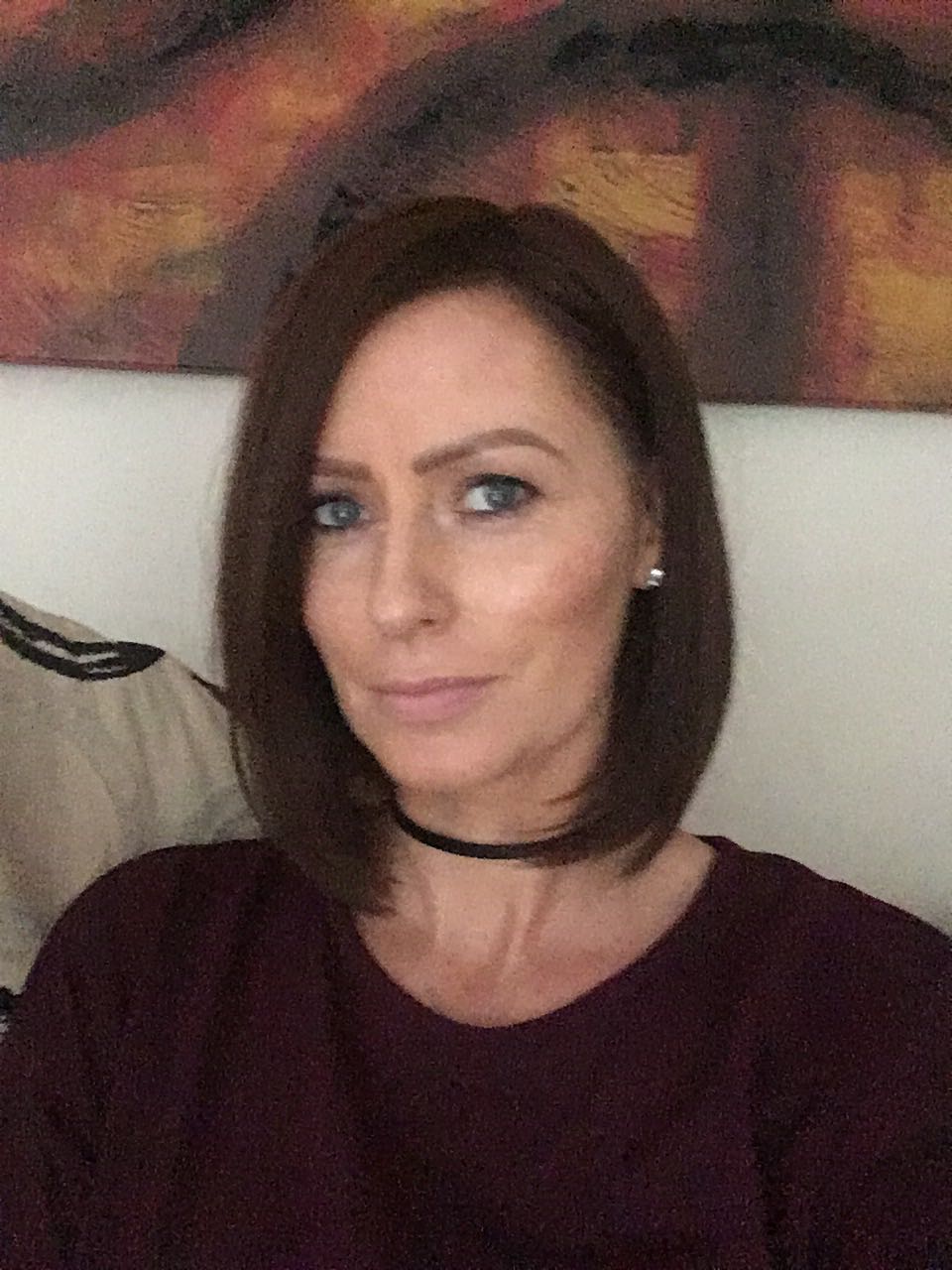 I still haven't lost all my eyelashes but they have thinned a lot and the ones on my right eye are looking particularly patchy and hanging quiet low (like individual false lashes on their last legs).  I could still lose them even though I've finished my treatment so just playing a waiting game at the moment to see whether they hang in there or not.  I've stopped wearing mascara to try give them a break and have started using a recommended homemade remedy to help with re-growth (equal measures of aloe vera, vitamin E oil and castor oil) which I've been rubbing on the roots of my lashes.
People had said that the lack of lashes isn't really noticeable once you wear eyeliner.  Now that I'm not wearing mascara you can't really see my eyelashes but the eyeliner does create an illusion of lashes.  At the moment I'm using Maybelline Lasting Drama Gel Eyeliner in black for just over my lash line.  I've also started using a black soft kohl pencil just below the lash line –you need to pull the lid up a little to fill this line in and it's not for anyone squeamish about their eyes but I find it makes a big difference for filling in any gaps. I use a black or dark eyeshadow for the waterline on my lower lashes.
As part of my "taking back control of what I can" I've decided to set myself some challenges.  Number one on the list is to tackle my fear of heights.  I worked at 40,000 Ft for over 5 years and have jumped out of a plane but I actually have a really bad fear of heights.  It seems like such an irrational fear (ok not the jumping out of the plane piece) but I used to get freaked out on the stairs up to the attic.  I hate that my mind can have this control over me.  So, I decided I wanted to take back the control and face my fear head on.  My first challenge was the Pyramid steps on Killiney Hill.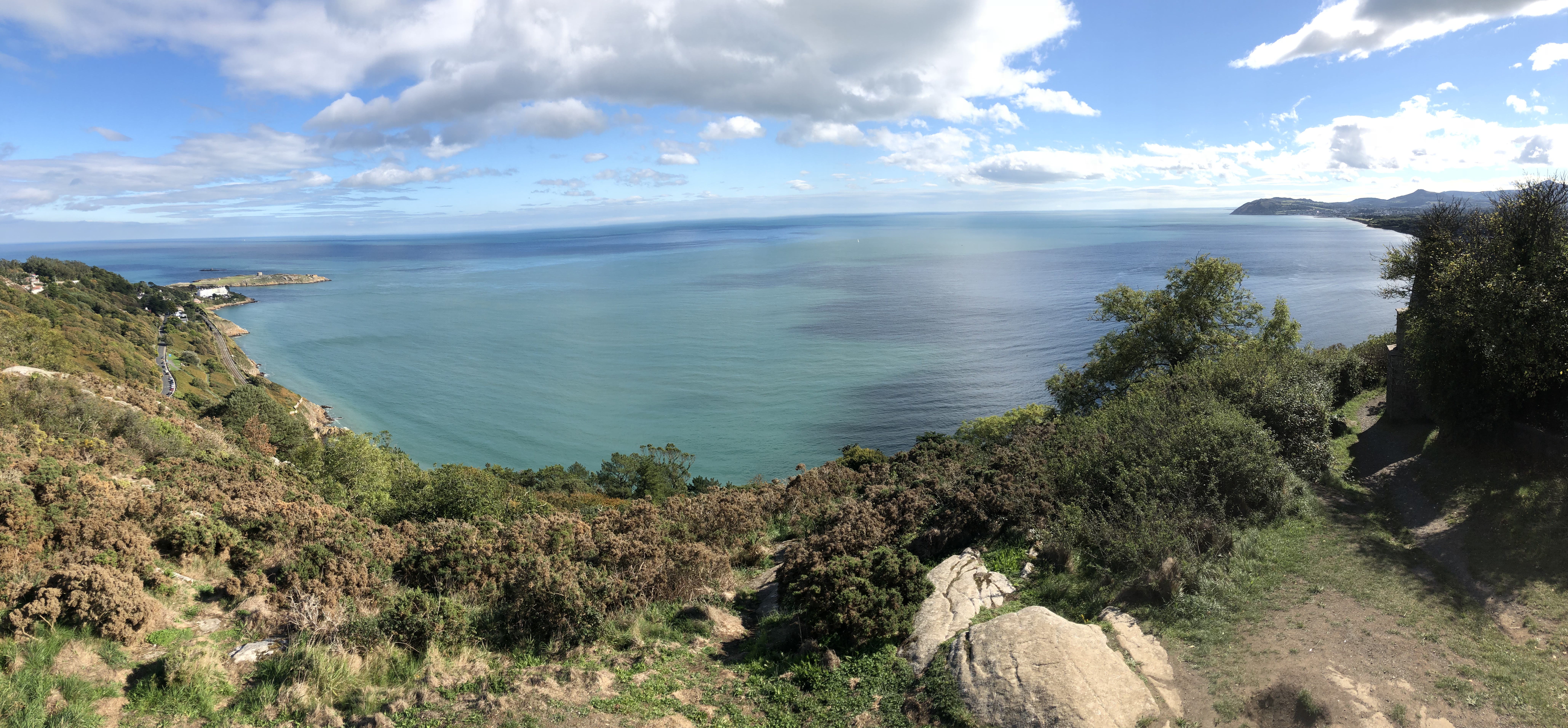 For those who know the monument (picture at the top of the post) it's not high at all, but my first time trying to stand on the top step was a shaky one with knees slightly bent and needing help up and down!! My fear kicks in when I have nothing to hold on to and with such a small circumference on the top it had me totally out of my comfort zone.  I'm glad to say I have now progressed to being able to go up and down unaided, doing 360 degree turns on the top and even standing on one foot (on a very windy day).  This would be a piece of cake to most people but to me it's a little triumph and I'm now looking for my next challenge.  I'm planning on working my way up some abseiling and a zip line course (next year!).
So all in all it's been a tiring couple of weeks but I've survived my chemo battle fairly unscathed and I'm now ready for my next battle.  Then it's on to getting fitter and stronger and creating more challenges for myself!  For anyone who watched Britain's "Stand up to Cancer" programme last week, it was a tough watch and it just made me realise how lucky I am.  I'm going to finish up with Liam Gallagher's "eloquent" piece from the night:
"Screw you Cancer
Take your pain, take your suffering and do one!
This isn't just some charity love in, it's a fight
You're fighting for your mum, your dad, your brothers, your sisters, your sons, your daughters, even your mates
You're fighting for all of us
You don't win a fight without throwing a few punches
This is the start
It's payback time for all the pain so at one point soon we'll look back and say we gave cancer a good kicking!"