My surgery was scheduled for May 11th.  I checked in to the hospital at 7.30am.  I was having a Lumpectomy which would remove the lump and some normal tissue around it and a sentinel lymph node biopsy to see if the cancer had spread.  A radioactive material was injected into my breast so pictures could be taken in the X-ray department to help the surgeon identify the sentinel node. If the cancer had spread, the lymph nodes, (in particular the sentinel node) would be the first place it would spread to.
The sentinel node and two other nodes were removed as part of the surgery.  I have been lucky enough that besides the birth of my two boys (which were straightforward natural births) I had never been in hospital so I had never had a general anesthetic. Thankfully all went well!
A few little tips to help save any other newbies from repeating my embarrassing moments:
1:  When the nurse is coming around to check you before surgery don't strip off if your bed is beside a window facing into another ward!
2:  Don't ask the nurse if you need to wear the "hairnet" they give you – it's actually disposable underwear!
3:  Once you realise it's disposable underwear – put it on! Otherwise, you will return from surgery to find your underwear has been removed and placed in a bag for you while you were unconscious on the operating table!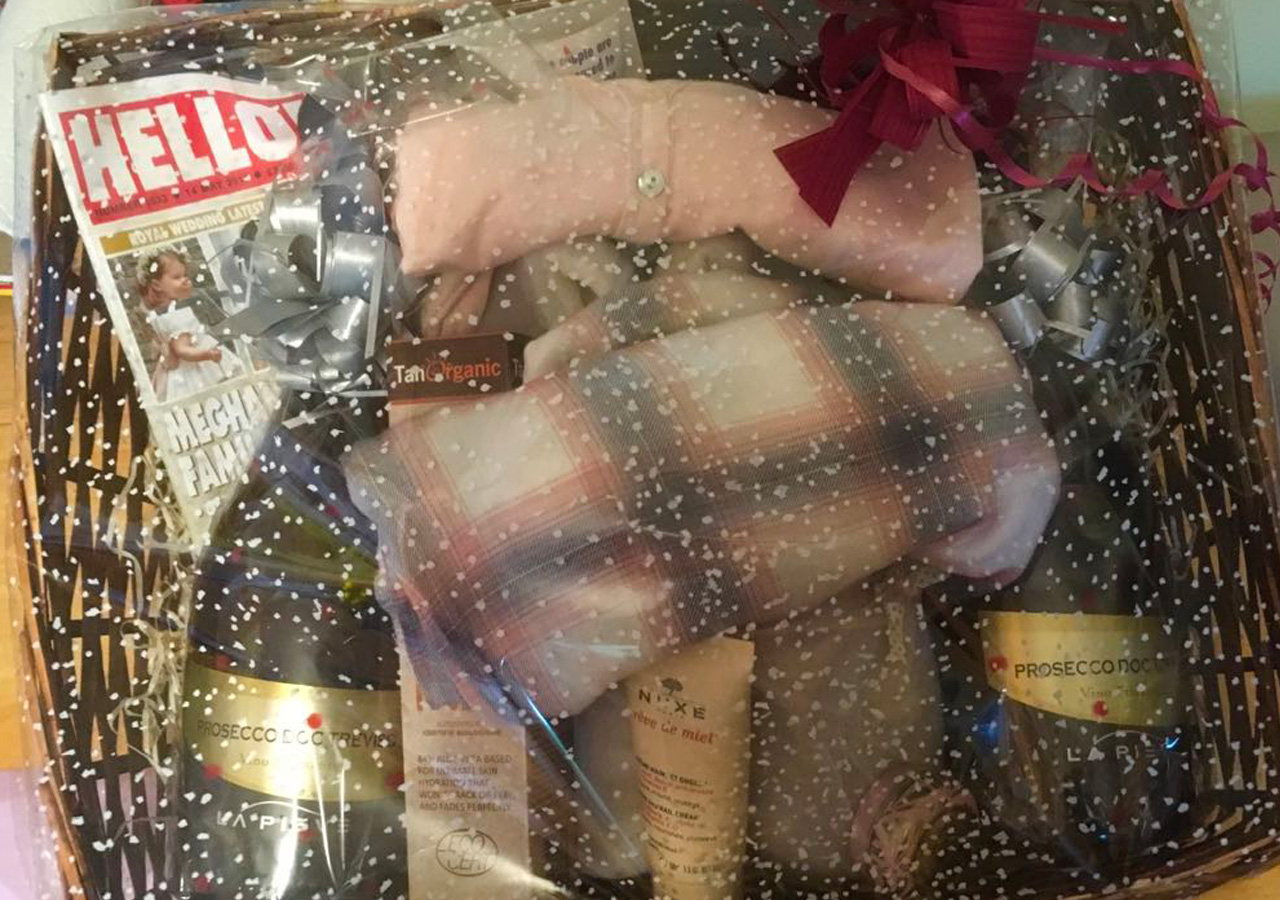 This lovely surprise was delivered to the hospital for me from my fab work colleagues. They know me so well – Prosecco, dark chocolate & Tan (Organic!), some of my favorite things! #theperfectgift