Sabina O'Neill is also an ex Aer Lingus Cabin crew member, however our paths never crossed in the air as Sabina was Shannon based while I was Dublin based.  Sabina came across my blog through a mutual friend and has kindly agreed to share her incredibly brave story and some hints and tips based on her experience.  I am in awe of her courage, thank you for sharing it with us Sabina!
SABINA'S STORY:
I was first diagnosed with cancer at 16 years of age a rare tumour called "Soft tissue Ewing's sarcoma". I had numerous surgeries and 8 months of extremely strong chemotherapy.  I went into remission in May of 1991 but unfortunately the cancer came back a year later.  I then had more surgery and 6 weeks of radium.
My 3rd cancer diagnosis was in July of 2016 when I was diagnosed with stage 2 breast cancer.  I had a full mastectomy and full auxiliary clearance.  I then went onto have 6 rounds of TC chemotherapy and 25 sessions of radium. My tumour was 1.6 cm with a lot of DCIS throughout the breast and hormone positive her2 negative.
A year later I started bleeding and found out through hormonal blood tests that my E2 was extremely high and that my ovaries would have to be removed.  I had an Oopherectomy in April of this year.  I am now waiting for my breast reconstruction which is due to take place in September.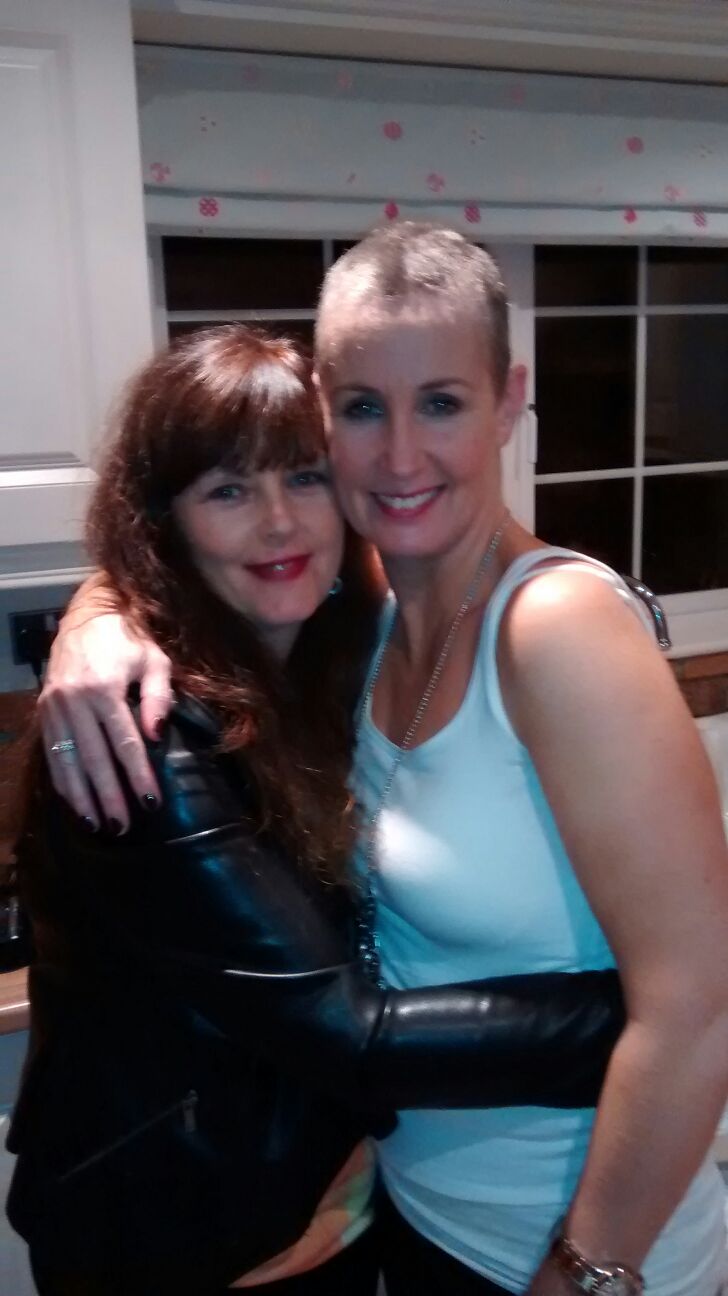 HINTS AND TIPS:
Take all medication when instructed to do so, do not wait for symptoms to present themselves.
An electric blanket for bone pain especially when taking the NULASTA INJECTIONS.
If your mind starts to wander to a dark place which it will watch a funny movie or read a book.
Rest and sleep when you can.
During chemo eat whatever you can when you can.
If you choose to wear a wig (which I did for 18 months) buy a good one that will last.  Monofilament top with lace front are so realistic that you would never know it was a wig. If you hold a medical card there is a 500 Euro grant for one.
Put make up on every day because if you look good you will feel good.
If you go into menopause and are suffering from the dreaded hot flushes there is a drug called effexor which reduces them by 80%.
Research and have confidence about your decisions regarding your treatment.
And most of all live for each day and try not to worry.  I have beaten this disease 3 times and I am still here.